PROGRAMS FUNDED
Beyond providing life-saving tools and equipment for firefighters, the Los Angeles Fire Department (LAFD) Foundation supports crucial training, development, wellness, and education programs that would otherwise go unfunded. From cancer prevention and behavioral health to youth outreach and leadership development, the LAFD Foundation funds programs that impact todays and future generations of the LAFD.
Click on the programs below to learn more about the scope and impact.
---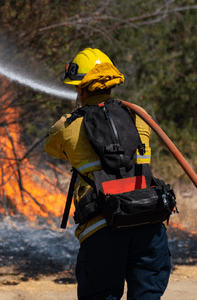 EQUIPPING EVERY LAFD FIREFIGHTER
The Foundation supports each of the LAFD's 3,500 firefighters by providing important tools and equipment. In some cases, this means replacing dated equipment with newer, better solutions. Examples include lightweight brush helmets, carcinogen-containment gear bags, powerful flashlights, and durable hydration backpacks (photo left).
Additionally, the LAFD Foundation assists the Department in maintaining exceptional fire protection and emergency medical services by providing equipment such as night-vision goggles, advanced unmanned aerial systems (drones), and swift-water rescue boats.
---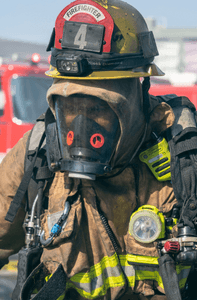 CANCER PREVENTION
Cancer is the leading cause of firefighter line-of-duty deaths in America. Firefighters encounter over 100 different types of chemicals when modern structures made of synthetics and plastic materials burn. Smoke from structure fires has become more dangerous than heat and flames. 
The LAFD Foundation helps advance the Department's goal of acquiring an extractor for every fire station. Extractors are essentially industrial-grade washers that remove carcinogens and other harmful particulates from dirty turnout gear. Extractors purge toxins and contaminants with the power and speed of 100-Gs (one hundred times the force of gravity).
---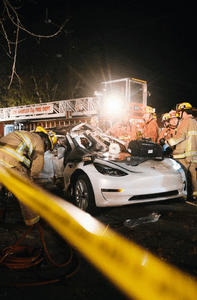 BEHAVIORAL HEALTH
According to the Substance Abuse & Mental Health Services Administration (SAMHSA), 1 in 3 first responders develops post-traumatic stress disorder (PTSD). The LAFD promotes prevention and early intervention through the Behavioral Health program to equip firefighters with coping mechanisms to learn to help themselves and recognize teammates needing help.
The LAFD Foundation supplies funding to the Behavioral Health program to expand prompt access to counseling and psychological services to all members and their families. This vital program utilizes psycho-educational resources and critical incident stress management to reduce the negative impact of occupational stress and ensure the continued safety of firefighters.
---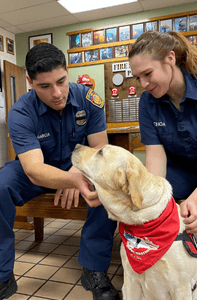 CANINE THERAPY
The LAFD Canine Therapy Program helps alleviate psychological and emotional trauma impacting firefighters. A certified therapy dog and handler duo deploy to critical incidents and situations to help firefighters manage the heavy stress and emotions they experience when responding to tragedies.
Therapy dogs like Willow (left) identify when a firefighter exhibits signs (physical cues) of anxiety or emotional spiraling. The dogs provide a safe way to release feelings and emotions and help balance cortisol levels without the stigma of judgment.
LAFD Foundation funding helps cover training, medical, insurance, food, and supply costs related to the program.
---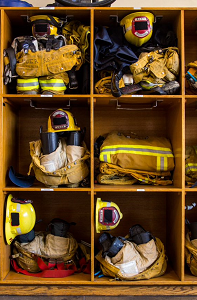 THE ADOPT-A-FIRE-STATION PROGRAM
The Adopt-A-Fire-Station (AAFS) Program improves the working and living conditions for firefighters and paramedics in all 106 stations across the City of Los Angeles. Working in 24-hour shifts, stations are not only a workplace but also the members' second home.
Everyday essentials like washers and dryers, refrigerators, and fitness equipment undergo necessary heavy use around the clock. When one of these items breaks down, the replacement is not covered in the city's budget, and repairs can take months, or even years, to complete.
---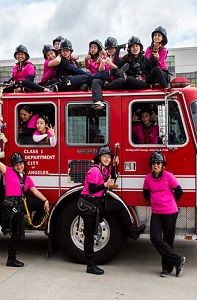 YOUTH PROGRAMS
The LAFD Foundation funds four (4) LAFD Youth Programs: Girls Camp, Youth F.I.R.E. Academies, Cadets, and the Fire and EMS Magnet High Schools. These exciting programs offer students the opportunity to learn about a career in the fire service through engaging task-driven activities where they develop skills in leadership, teamwork, and overall confidence. These skills are invaluable and can be applied to all aspects of their lives, whether they choose the fire service or not.
---