CURRENT FUNDING PRIORITIES
The LAFD Foundation channels community and corporate support into tangible resources for L.A.'s firefighters. For more than a decade, the LAFD Foundation has bridged critical gaps to secure essential equipment and support vital safety programs that would otherwise go unfunded. Every donated dollar has a direct and meaningful impact on those who risk their lives to keep Los Angeles safe.
---
Just 3% of the city's fire budget is allocated for everything from fire engines to flashlights.
Firefighters often rely on equipment that is in use well beyond its intended service life.
---
As the Fire Department's official non-profit arm, the LAFD Foundation focuses its fundraising efforts on projects that:
Improve firefighter health, safety and wellness
Affect firefighters' ability to perform their life-saving duty
Expand the resources relied upon to protect lives, homes and the environment
The Foundation works closely with Fire Chief Kristin Crowley, her leadership team, and various LAFD specialty units to determine immediate funding needs and ongoing support opportunities. Current funding objectives are listed below.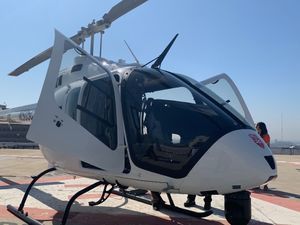 LIGHT-DUTY HELICOPTER
Total Cost: Approximately $2,600,000
Remaining funds to be raised: $395,235
Donate today to help the LAFD Foundation cross the finish line - every dollar counts!
The LAFD's Air Operations Unit uses light-duty helicopters for HELCO (command, control, and observation) for incidents including wildfires, high-rise fires, and other major emergency incidents requiring multiple aircraft. The HELCO team is responsible for managing the air space and flight communications for all responding aircraft and providing real-time situational analysis for incident commanders.
The Department's three light-duty Bell 206 models have logged heavy usage and require frequent, labor-intensive maintenance that prevents one (or both) aircraft from being mission-ready. The inconsistent availability of the current light-duty models requires the Department to redirect a medium-duty helicopter to handle HELCO duties, resulting in fewer water-dropping aircraft available to help with firefights.
The Air Operations Unit has an immediate need for a new light-duty model. The requested replacement model is the Bell 505, ideally suited due to its versatility, affordability, and extensive customization options. The 505 can be outfitted to the LAFD's performance and equipment specifications, including searchlights, thermal and infrared imaging, and water-dropping capabilities. The 505 can also remain airborne for up to four hours without refueling.
---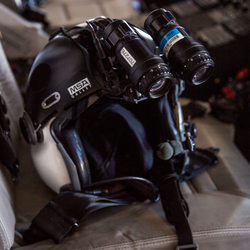 NIGHT VISION GOGGLES
Approximately $13,500 per set, including mounting hardware
Total Cost: $67,000
Night vision goggles (NVGs) are worn by the LAFD's helicopter pilots while conducting nighttime and low visibility operations. The goggles are necessary for pilots during brush fires, search and rescue missions, and other emergencies with potential structural or natural flight hazards.
NVGs provide the ability to zero in on the heart of a wildfire by locating hot spots – an easier and more efficient task conducted at night.
Most importantly, the NVGs allow the pilots to deploy more accurate water drops.
The LAFD's goggles are safety tested and inspected every six months. During the most recent inspection, two pairs of goggles failed to pass, and additional pairs are nearing the end of their service life. Each set of goggles costs approximately $11,000, with an additional $2,500 in mounting hardware costs. The LAFD needs to secure five sets of goggles in preparation for the 2022 and 2023 fire seasons.
---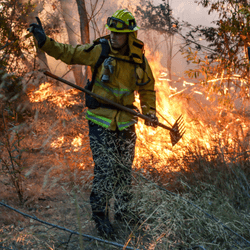 LAFD CREW 4 EQUIPMENT
Cost: $50,000
In an effort to devote more staffing to wildland suppression and firefighting, the LAFD received approval for the creation of Crew 4 – a fulltime cadre of wildland firefighters dedicated to brush clearance and brush fire suppression.  
The newly established crew will consist of two 26-member teams. Funding support is needed to outfit the incoming crew with basic gear, such as fire shelters, brush jackets, helmets, hand tools, chainsaws, equipment-hauling packs, and necessities for the rigors of protecting communities and habitats with wildland interface. 
Crew 4 is gearing up now for the 2023 fire season. Their objective will be to clear hundreds of miles of brush along fire and access roads near high-risk neighborhoods and hillside communities. During fires, these firefighters will hand-cut defensive lines in rugged terrain to help with active fire containment. 
---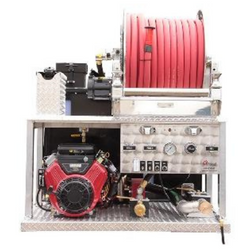 BRUSH PATROL SKID UNITS
Approximately $18,000 per unit
Total Cost: $90,000
Skid units consist of a motor, high-powered water pump, 200-gallon reservoir, and 200 feet of hose, and all are affixed on an aluminum frame. The skid units are designed to be easily mounted to the bed of a pickup truck. These units can be converted from a standard department pickup truck into a versatile firefighting resource.
Just a two-member crew can operate skid unit-equipped pickups. During brush fires, they are primarily deployed to extinguish hot spots or defend high-risk areas and residential communities from encroaching flames. Strategic use of skid unit-equipped trucks allows the Department to keep larger apparatus at the forefront of the firefights. The LAFD requests help outfitting five existing brush patrol pickups with new skid units.
---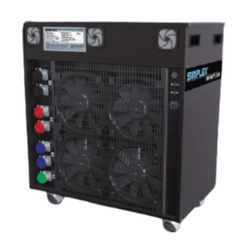 DIGITAL LOAD BANK
Total Cost: $25,000
The LAFD's Critical Incident Planning and Training Section (CIPTS) needs a portable load bank to test and maintain the Department's emergency power generators. 
The LAFD possesses more than 20 power generators strategically positioned throughout the city. These generators are used to power basecamp operations during wildfires and other sizeable incidents, such as the Department's COVID response or for a disaster response. Generators also provide back-up power to older fire stations during outages. Generators can fail at critical times if not routinely tested and maintained. The Simplex Infinity 200 Digital Load Bank can help LAFD personnel ensure that generators are mission-ready and help maximize the service life of the generators acquired during the pandemic response. 
A portable load bank would allow the LAFD to test generators in the field, or at select staging areas with hauling the generators downtown by trailer.  
The load bank will keep the LAFD's generator fleet in top condition and help with resource availability for secondary issues like powering emergency cooling shelters or providing back-up power to assisted living facilities during prolonged outages.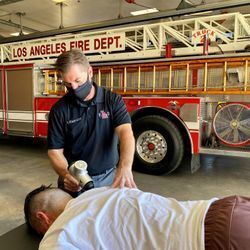 INJURY PREVENTION UNIT
TOTAL COST: $65,000
Grounded by the latest advances in kinesiology, sports medicine, and certified athletic training, the LAFD's Injury Prevention Unit focuses on treating minor injuries, improving body mechanics, and educating members on wellness best practices.    
The first-of-its-kind program treats firefighters as "tactical athletes," and its benefits are available to all firefighters and firefighter recruits. The program also aids injured firefighters in the recovery process with hands-on rehabilitative treatment by a certified athletic trainer. 
The LAFD Foundation seeks funding to provide personnel and equipment support to establish athletic training treatment rooms at the Frank Hotchkins Memorial Training Center (LAFD training headquarters) and at the Harbor and San Fernando Valley drill tower locations – the training academy facilities for incoming firefighters. Implementing essential injury prevention practices will help to mitigate the volume of injuries occurring on duty by:  
Conducting functional movement screenings (FMS) for all firefighter recruits that is designed to evaluate physical readiness and injury susceptibility 
Providing personal and tailored fitness programs to firefighters/recruits, and one-on-one form-function exercises that addresses individual needs 
Developing and executing Department-wide educational training programs 
Helping firefighters returning to duty from extended injury-related leave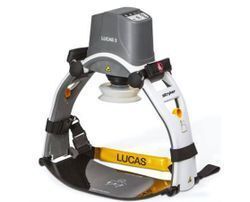 LUCAS CHEST COMPRESSION SYSTEMS
Unit Cost: $18,000 | Four units needed 
Total Cost: $72,000 
More than 85% of the 9-1-1 calls the LAFD responds to are medical emergencies. Department Rescue Ambulances (RAs) transport about 590 people to area hospitals each day, with many of these incidents involving patients in cardiac arrest. 
When a firefighter or paramedic performs chest compressions on a patient in cardiac arrest, multiple compressions are needed to build up and maintain adequate intravascular pressure for proper perfusion (the passage of fluid through the circulatory system or lymphatic system to organs or tissues).  
Continuity is critical when delivering chest compressions. Even a slight halt can lead to pressure loss, resulting in suboptimal perfusion of the heart and brain. For this reason, it is critical that compression interruptions be kept to a minimum to help increase a patient's chances of survival and recovery. 
The LUCAS device is a highly advanced, yet easy-to-use mechanical chest compression device that helps paramedics deliver hands-free consistent chest compressions to patients in the field, or in the back of the ambulance while in route the hospital. These systems are already delivering promising results for other major metropolitan fire departments. 
The LAFD's Emergency Medical Services (EMS) Bureau hopes to equip each four Advanced Provider Response Unit (APRU) ambulances with a LUCAS device – one device per geographic bureau. The cost of each system is approximately $18,000.
---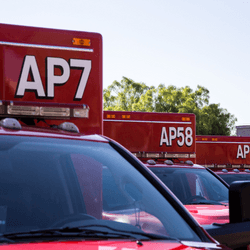 PORTABLE ULTRASOUND DEVICES
Unit Cost: $5,000 | 4 units needed
Total Cost: $20,000
Over a four-year span, the number of medical emergency calls has increased by 21.5%, partly due to the strain that high-volume utilizers place on the 9-1-1 system. To counteract this alarming trend, the LAFD launched a mobile integrated healthcare program in 2016. In this program, the Advanced Practitioner Response Units (APRUs) pair a nurse practitioner with a firefighter/paramedic to treat, release and refer select 9-1-1 patients at the scene of the incident.
APRU providers frequently treat "9-1-1 high-utilizers," those patients with greater than five emergency incidents per year. Typically, these low-acuity callers have acute mental health needs and/or substance use disorders.
The APRUs treat low-acuity patients and offer on-scene evaluation, testing, medication, and immediate care and follow-up. The program aims to improve care by implementing pre-hospital ultrasounds - non-invasive, painless imaging without exposing the patient to ionizing radiation.
Ultrasounds may be beneficial in diagnosing APRU patients, helping providers make faster and more accurate care decisions, and treat patients presenting with time-sensitive emergency conditions.
Portable ultrasounds can also offer earlier detection of sensitive or time-critical conditions that may require transport to advanced care at a trauma center, stroke center, or pediatric specialty care facility.
The LAFD is seeking four ultrasound devices – one for each APRU. Field applications for ultrasound would include:
Dyspnea (difficult or labored breathing)
Pregnancy-related emergencies
Cardiac evaluation and resuscitation
Stroke diagnosis
Fracture determination
Airway placement confirmation and monitoring

Urban Search and Rescue (USAR) involves the location, extrication, and initial medical stabilization of victims trapped in confined spaces. USAR is considered a "multi-hazard" discipline since it may be needed for various emergencies or disasters, such as structure fires, construction accidents, earthquakes, storms, floods, dam failures, technological accidents, hazardous materials releases, and acts of terror. 
This highly specialized team frequently responds to incidents in Los Angeles but also deploys throughout the state and country. The LAFD's USAR team requires the following tools and equipment.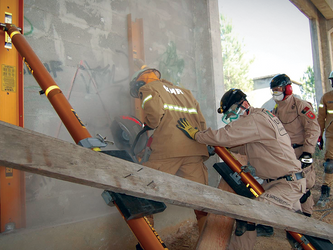 RAKER SHORE EXPANSION KITS 
6 kits at $10,000 per kit 
Total Cost: $60,000 
Structural collapse incidents involving outward leaning walls require USAR crews to erect raker systems - part of shoring a structure to provide safe entry and exit for life hazard operations.  
These systems deploy quickly to support a load of unstable walls while firefighters perform their life-saving work. 
Shoring a wall often requires multiple raker systems to be placed. The expansion kits requested by the USAR team will allow rescuers to quickly establish a shoring system around rubble piles without the need for traditional lumber resources.
---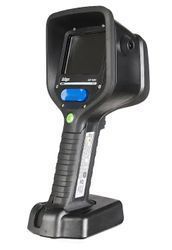 THERMAL IMAGING CAMERAS 
Four cameras at $8,000 per kit 
Total Cost: $32,000 
USAR rescuers often encounter unseen challenges and dangers. Advanced thermal imaging cameras provide valuable information about rapidly changing conditions when flames, smoke, and darkness create a dangerous environment. These ergonomic, easy-to-use cameras will help firefighters navigate difficult surroundings, locate victims and hotspots, and protect their personal safety. 
 
---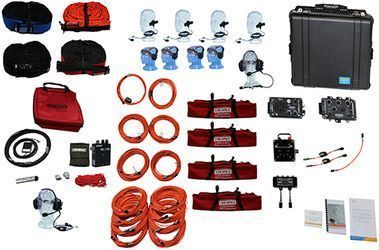 TWO-WAY VOICE COMMUNICATIONS & RESCUE SYSTEMS 
Seven kits at $22,230 per kit 
Total Cost: $155,610 
Reliable communication amongst USAR team members is of the utmost importance. This comprehensive kit can be configured according to the type of rescue required. It provides hands-free, simultaneous two-way (private) communication between the victim and the rescuers. The system is specially designed for the following complex operations: 
Confined space rescue 
Collapse structure rescue 
Trench rescue 
Mine rescue 
High angle rescue 
Shoring & tunneling 
Victim location 
---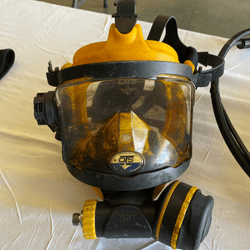 DIVE TEAM SAFETY EQUIPMENT
Approximately $25,000 | Repairs and Replacement Costs
The LAFD's Dive Team consists of 18 front-line divers and six backup divers who deliver 24/7 emergency services to the port and coastal communities. The LAFD Foundation seeks $25,000 to address ongoing equipment repairs and replacement costs. 
The Dive Team is one of the most important assets involved in the port's safety, responsible for supporting essential operations at the 25 cargo terminals, 82 container cranes, and over 40 miles of waterfront. Divers deploy at least twice per week incidents such as water and cliff rescues, emergency medical calls, wharf fires, boat fires, stranded or sunken vessels, fuel spills, and tanker inspections.
The LAFD's divers will often use a piece of equipment past its service life or after repeated repairs because replacement costs are unaffordable. Forcing divers into this compromised approach increases the risks of equipment failure, jeopardizing their individual safety, the safety of their teammates, and those they are sworn to help.
The Dive Team requires funding to address ongoing equipment repairs and replacement costs - This includes the purchase of full-face masks, underwater communications transceivers, smart diving computers, dry suits, and replacement of high-use items including hoses, seals, and tank straps.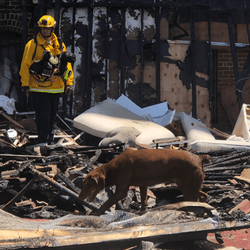 US&R CANINE SEARCH SPECIALIST SUPPORT
Total Cost: $10,000
The LAFD utilizes specially trained dogs in its Urban Search and Rescue (US&R) operations.
The program's eight members and 12 working dogs (eight live find dogs, and four human remains detection dogs) frequently deploy to a variety of incident types ranging from wildfires to structural collapses, to mudslides.
---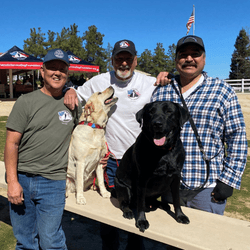 CANINE THERAPY PROGRAM
Total Cost: $30,000
The LAFD Canine Therapy Program launched in December of 2020, as part of the Department's Behavioral Health Division. The purpose of the program is to help alleviate psychological and emotional trauma impacting our firefighters.
The LAFD Foundation covers 100% of the funding for the LAFD's Canine Therapy Program – another resource to help firefighters experiencing psychological or emotional crisis.
A certified therapy dog and handler duo are deployed to critical incidents and situations to help
firefighters manage the heavy stress and emotions they experience when responding to tragedies.
Therapy dogs react when a firefighter exhibits signs (physical cues) of anxiety or emotionally spiraling. According to Tom Tackett, founder, and president of the Patriotic Service Dog Foundation (PSDF), "a therapy dog provides a safe way for the release of feelings and emotions. They help to balance cortisol levels without the stigma of judgment."
The program currently has two canine and handler duos to assist all 3,500 members of the Department. The LAFD Foundation is working closely with the Department's Behavioral Health Division to fast-track acquiring a third therapy dog. Securing a third therapy dog would bring the LAFD closer to its goal of having at least one dog and handler duo per geographic bureau. Funds raised will also help to cover training, medical and program costs for the canine acquisition.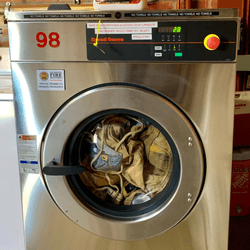 EXTRACTORS
Unit Cost: Approximately $9,500 | Six units needed 
Total Cost: $58,000 
Due to their frequent and prolonged exposures to carcinogens, firefighters are 14% more likely to die of cancer-related illness. Extractors are a vital asset in the LAFD's fight to reduce occurrences of occupational cancer.  
These machines are essentially commercial-grade washers that remove carcinogens and other harmful particulates from soiled and contaminated turnout gear. An extractor purges toxins from turnout gear with the power and speed of 100-Gs (one hundred times the force of gravity). 
Having an extractor on-site at each fire station is the LAFD's goal, so firefighters can immediately wash their contaminated gear upon returning from an incident. The LAFD Foundation aims to purchase six extractors during the FY22-23 cycle.
---
For more information about the funding priorities outlined above, please contact:  
Tara Gurlides 
Development Director  
(310) 552-4139 
Tara@supportLAFD.org