Current LAFD Funding Requests
The Los Angeles Fire Department Foundation (LAFD Foundation) is a non-profit organization that provides funding for the needs of our city's firefighters. About 97% of the city's budget for the Los Angeles Fire Department (LAFD) covers salaries and benefits, this leaves just 3% to cover the cost of essential equipment, new technology and training to help firefighters do their job.
That's where we step in.
Our goal is to raise money from businesses and individuals to provide our firefighters the best tools to serve Los Angeles.
---
Improved Safety Technology
Firefighters are at an increased risk for developing cancer due to the smoke and hazardous chemicals they are exposed to in the line of duty. While personal protective equipment (PPE), can lessen exposure, toxic chemicals can still contaminate their turnout gear, exposing our firefighters to harmful toxins.  
In fact, firefighters are 14% more likely to die from a cancer-related illness than the general population. Modern structures contain many synthetics and plastic materials which create more smoke when burning than natural materials. When these materials burn, they release over 100 different types of chemicals, many of which are carcinogenic. 
Firefighters may also encounter other known carcinogens such as asbestos and diesel exhaust. These carcinogens can be inhaled or absorbed through contact with contaminated gear.  
The LAFD Foundation is committed to keeping our firefighters safe by securing newer, better equipment, implementing faster, smarter technology, and advancing preventative measures to combat near and long-term health risks. 
The LAFD Foundation is actively seeking funds to equip our LAFD firfighters with the following: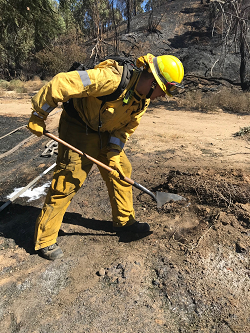 BRUSH CLEARANCE
Wildfire shovels, Rhino tools, and Pulaski tools help clear land quickly and create firebreaks. This specialized equipment allows firefighters to cut through tree limbs and brush, dig out burning material, and throw soil on flaming fuel with minimal fatigue.
WILDLAND SHOVEL
This shovel is ideal for cutting through tree limbs and brush, digging out burning material, throwing soil on flaming fuel and scraping combustible material down to mineral soil.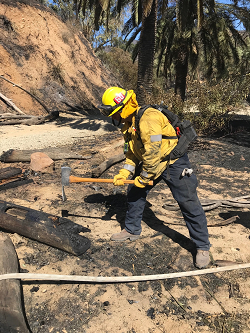 WILDLAND RHINO
This reinvented shovel can clear land quickly and is ideal for chipping and cutting through limbs and brush. The Rhino is lightweight, extremely durable and helps to minimize firefighter fatigue.
PULASKI TOOL
The Pulaski is a special hand tool, part axe and part adze blade and is used in wildland firefighting. A common use for the Pulaski is in creating fire breaks - sections of land devoid of vegetation which can help contain forest fires. Firefighters chop down trees with the axe side, cutting away roots and shrubs and dig barriers with with the adze blade. 
---
Communications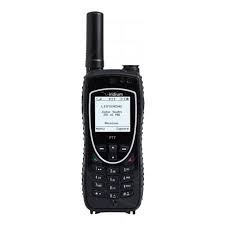 In cases of mass disasters where the city's infrastructure is damaged, it is imperative that the command staff possess the ability to communicate with each other. Currently, Chief Terrazas and the bureau commanders have satellite phones, but his direct reports and key LAFD personnel do not. The request would be to provide satellite phones to key personnel for use should an earthquake or other disaster affect emergency communications. 
---
Safety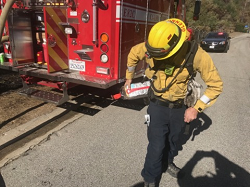 Fire Shelters
Our goal is to provide every LAFD firefighter with a fire shelter that they carry with them when fighting brush fires. These shelters are used as a last resort for firefighters who become trapped by a wildfire. The fire shelters are designed to reflect radiant heat, protect against convective heat and traps breathable air.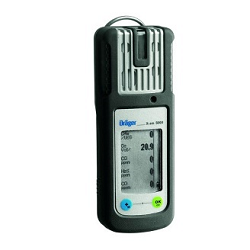 Air Quality Monitors
The LAFD is requesting gas detection monitors for use by its inspectors to assess air quality. This is particularly needed for oil well inspections, where lower flammability limits for hydrocarbons may go undetected. These devices will also identify hydrogen sulfide, a poisonous and flammable gas and is of particular concern to oil well inspectors. In the cannabis area, cannabis facilities enrich their grow rooms with carbon dioxide, and the fear is that oxygen levels could be reach harmful levels if not monitored.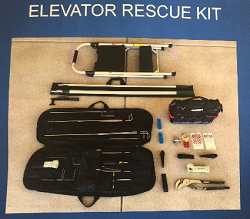 Elevator Rescue Kits
In 2018-19 alone, the LAFD responded to over 4,000 elevator entrapments. With these incidents, the only two choices are to contact an elevator repair company or for the LAFD to break the elevator doors to access the passengers. To rectify this issue, a couple of LAFD firefighters developed a 32-piece kit that would essentially gain entry to any elevator within the City of Los Angeles. Once deployed to the field, this kit will reduce waiting times, increase efficiency, and would not cause damage to the building or elevator system. 
 
---
Technology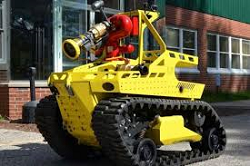 The LAFD is interested in purchasing a firefighting robot that would be used for various large-scale scenarios that are either too dangerous or risky for firefighters to battle. A firefighting robot was most recently used to battle the fire at Notre Dame when the structure was deemed unstable and too dangerous to enter.  The LAFD believes that a firefighting robot would be able to assist with commercial fires, fires involving combustible metals, hazmat incidents, barricaded suspects with fire, and oil refinery fires. If purchased, the LAFD would be one of the first municipal fire departments in the U.S. to possess this type of equipment.