2019 - 2020 LAFD Funding Requests
The Los Angeles Fire Department Foundation (LAFD Foundation) is a non-profit organization that provides funding for the needs of our city's firefighters. About 96% of the city's budget for the Los Angeles Fire Department (LAFD) covers salaries and benefits, this leaves just 4% to cover the cost of essential equipment, new technology and training to help firefighters do their job.
That's where we step in.
Our goal is to raise money from businesses and individuals to provide our firefighters the best tools to serve Los Angeles.
---
Technology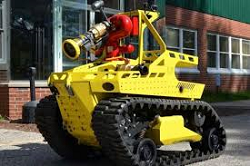 The LAFD is interested in purchasing a firefighting robot that would be used for various large-scale scenarios that are either too dangerous or risky for firefighters to battle. A firefighting robot was most recently used to battle the fire at Notre Dame when the structure was deemed unstable and too dangerous to enter.  The LAFD believes that a firefighting robot would be able to assist with commercial fires, fires involving combustible metals, hazmat incidents, barricaded suspects with fire, and oil refinery fires. If purchased, the LAFD would be one of the first municipal fire departments in the U.S. to possess this type of equipment. 
---
Cancer Prevention
A growing body of research has revealed that firefighters face a higher rate of cancer than the rest of the population due to job-related exposure to various carcinogens.  In fact, recent studies have shown that firefighters are 14% more likely to die from a cancer-related death than the general population.  To combat these statistics, the LAFD is trying to provide equipment that will help minimize the exposure of carcinogens.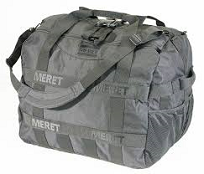 Gear Bags
Gear bags are designed to reduce exposure to carcinogens. When firefighters have completed their shift at the station, they will often load and unload their uniforms, boots and gear into their personal vehicles. To reduce the spreading of carcinogens, the LAFD would like to implement firefighters using gear bags to transport their gear.  The LAFD would like to purchase 3000 gear bags at a cost of $100 per bag. Estimated cost: $300,000.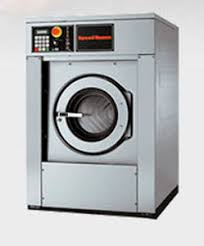 Extractors
Chief Terrazas annually includes the purchase of five extractors in his budget, and they have not been funded by the city. These large commercial grade washing machines are designed to remove the carcinogens from the firefighter's personal protective clothing. By using these extractors, the short- and -long term exposure to known and unknown contaminants will be reduced through the regular cleaning of their work garments. The cost is $6,500 and the LAFD will handle the installation of plumbing and drainage costs.
---
Communications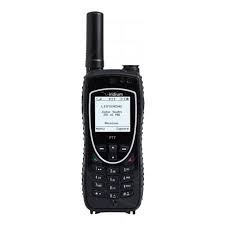 In cases of mass disasters where the city's infrastructure is damaged, it is imperative that the command staff possess the ability to communicate with each other. Currently, Chief Terrazas and the bureau commanders have satellite phones, but his direct reports and key LAFD personnel do not. The request would be to provide satellite phones to key personnel for use should an earthquake or other disaster affect emergency communications. 
---
Safety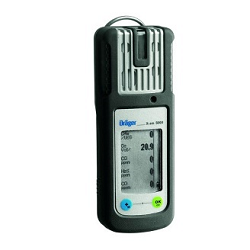 Air Quality Monitors
The LAFD is requesting gas detection monitors for use by its inspectors to assess air quality. This is particularly needed for oil well inspections, where lower flammability limits for hydrocarbons may go undetected. These devices will also identify hydrogen sulfide, a poisonous and flammable gas and is of particular concern to oil well inspectors. In the cannabis area, cannabis facilities enrich their grow rooms with carbon dioxide, and the fear is that oxygen levels could be reach harmful levels if not monitored.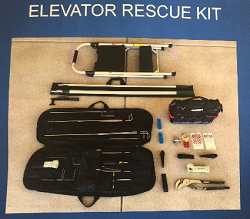 Elevator Rescue Kits
Over the years, the increased construction of multi-story buildings has led to more issues with elevators getting stuck.  In 2018-19 alone, the LAFD responded to over 4,000 elevator entrapments. With these incidents, the only two choices are to contact an elevator repair company or for the LAFD to break the elevator doors to access the passengers. To rectify this issue, a couple of LAFD firefighters developed a 32-piece kit that would essentially gain entry to any elevator within the City of Los Angeles. Once deployed to the field, this kit will reduce waiting times, increase efficiency, and would not cause damage to the building or elevator system. 
---
Life Saving Equipment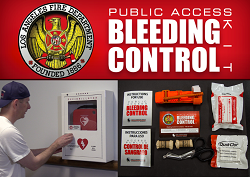 Mass shootings and natural disasters are becoming more common by the day. Imagine being in a catastrophe where a traumatic injury has occurred without the proper tools to save a life. Medical emergency equipment such as bleed control kits are essential to saving lives while waiting for first responders. 
Consider these facts:
Firefighters and paramedics are unable enter a "hot zone" until an active shooter is neutralized. A bleeding control kit allows citizens to become the first responder in these situations.
There have been 275 deaths from mass shootings alone since January, according to the Gun Violence Archive.
Between August 3-4, 2019, more than 30 people alone were killed in mass shootings.
The goal is to provide bleeding control kits and other emergency equipment for every public venue and school in Los Angeles. 
---