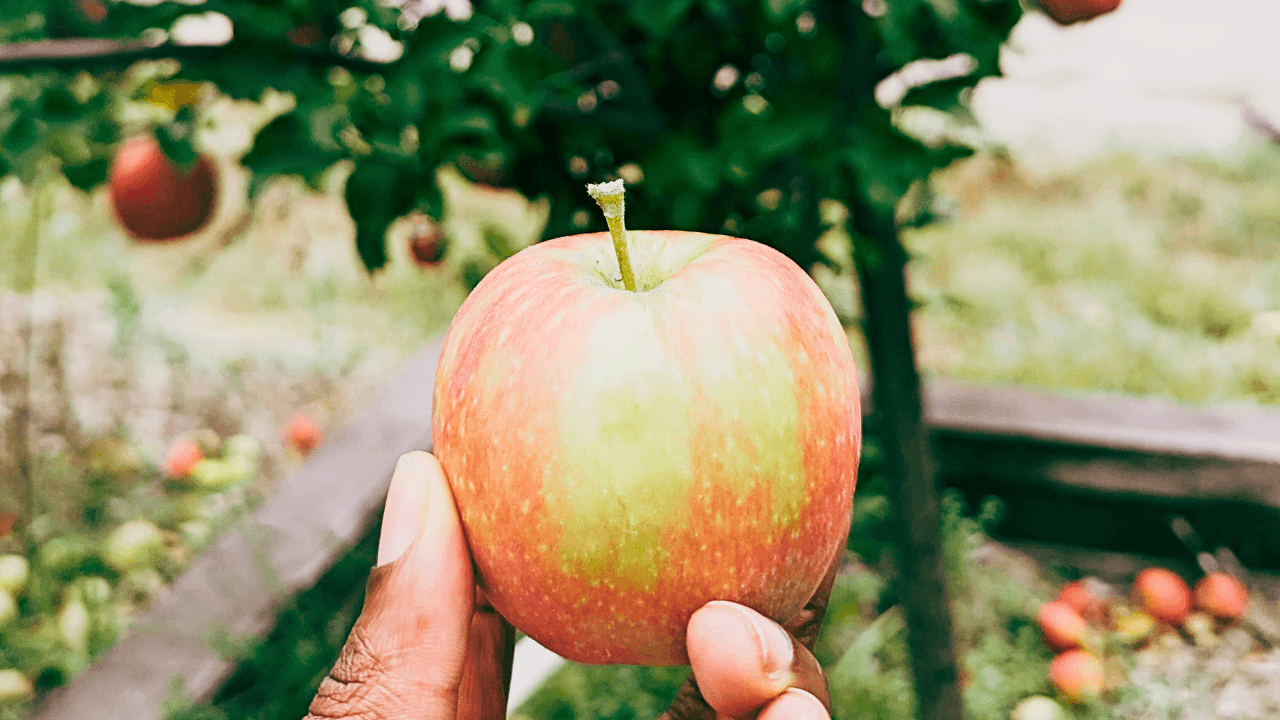 Though no one is sure who laid the foundation, Fire Station 109 (FS 109) has been known for its garden for longer than its members have been on duty. Firefighters who have passed through FS 109 over the years transformed what was once just a small plot into multiple beds of produce, herbs, and a variety of fruit trees across FS 109's property.
Some of the winter produce in the garden at FS 109 is taking its time coming in this year, but Firefighter/Paramedic Dan Ackley is not worried. "Just have to be patient," he said as he touched the leaves.
Patience, after all, is what landed Ackley at FS 109. During his more than 20 years with the Los Angeles Fire Department (LAFD), working at faster-paced stations with higher call volumes, Ackley always craved a slower pace, and the tranquil garden at FS 109 was a highlight.
Though the pace varies, FS 109's calls are unique. Nestled in the Brentwood neighborhood atop Mulholland Drive, the team at FS 109 responds to incidents ranging from fatal accidents on the 405 freeway to wildfires that keep them away for weeks at a time.
All members assigned to FS 109 have served the LAFD for at least two decades, and they do not take the quiet space in the garden to reflect, process, and heal for granted.
The crew at FS 109 takes great pride in their relationship with the community. Joggers will stop by on their daily runs to pluck a piece of fruit from the trees, and schools have coordinated classroom visits for students to experience the garden alongside the firefighters.
A neighbor lovingly deemed FS 109's "Station Mom" has been a long-time contributor to the garden. The station's crew was on-scene when her husband passed away and checked in regularly to make sure she had what she needed afterwards. She decided to give back and ensure that FS 109's members have what they need, from homemade pies and flowers to donations for tools and equipment through the Adopt-A-Fire-Station program.
In fact, community support through the program funded wood for new raised beds that expanded the garden, and an archway that now guides the vines of a thriving butternut squash plant.
While the value-add of a fire station having a garden may not be obvious on the surface, the intangible benefits are palpable as soon as one steps through the fence at FS 109.
"It's trauma relief," Ackley said, and others feel the same. After seven years at FS 109, Engineer Jeff Nelson still comes to the garden to clear his mind and find moments of peace. Even members that were not initially interested in the garden find themselves wandering out after particularly tough calls to sit in quiet reflection, surrounded by greenery.
"The garden is definitely a big part of this station," Firefighter Elton "Shack" Mashack emphasized. "I always wanted to give back to [the garden] because it was good therapy," he added.
FS 109's garden fence is always open to visitors, and the crew invites everyone to come out and experience the healing for themselves.
And of course, as Ackley emphasized, "like and subscribe" to the garden's YouTube channel - @firefarmerman.
---
Every Angeleno has a fire station close by, waiting at the ready to respond to every call at any moment, and every station has its own unique set of needs. Find your local station and learn how you can support through the Adopt-A-Fire-Station program.