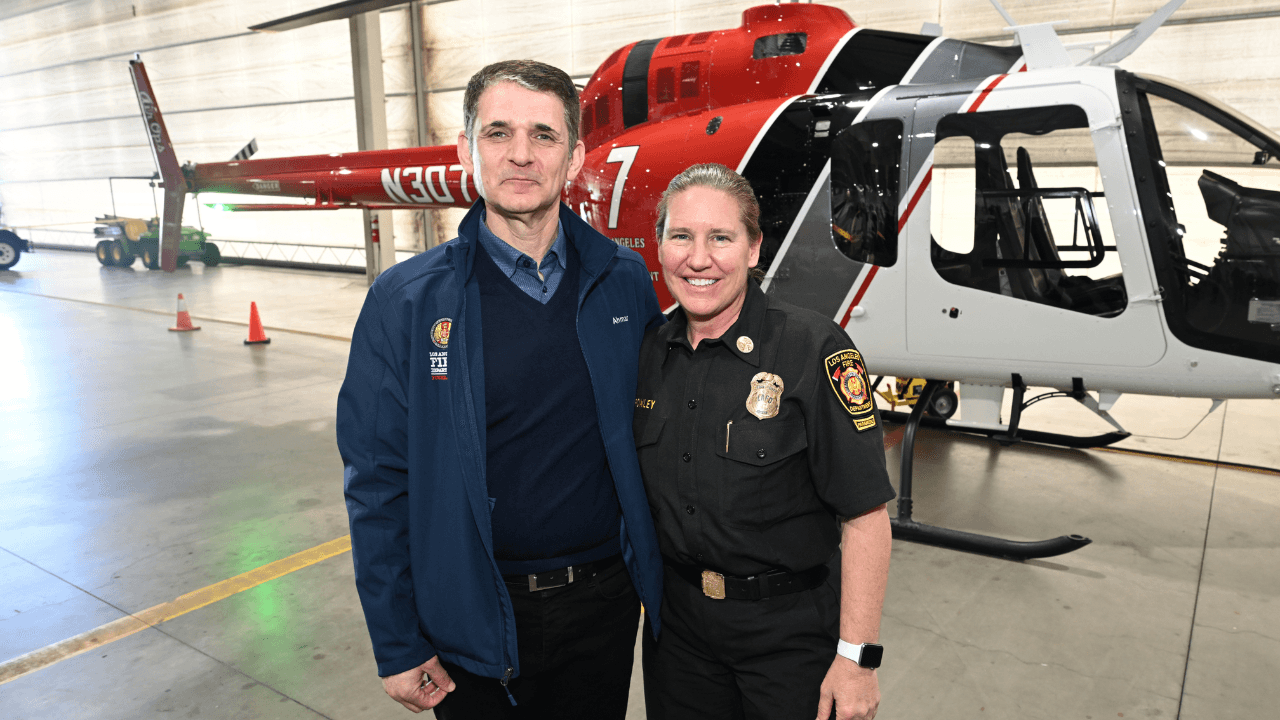 Mike Ahmar is the Executive Chairman of Partners Bank of California, and the President of Ahmar Investment Inc., a prominent real estate development company.
As Chairman of the Board, Ahmar has overseen the LAFD Foundation's growth over the past five years. He recently sat down to discuss the Foundation and how it has evolved.
Q: What inspired you to be a part of the LAFD Foundation?
A: I have a deep respect for the selflessness and bravery of our firefighters. I always say that these firefighters are heroes; while we run out of burning buildings, they run in to save others. Their commitment to serving their community is admirable. As chairman, I strive to make the LAFD Foundation a true resource for the Fire Department and to support these firefighters who put their own safety on the line every day.
Q: What has been your proudest accomplishment?
A: Earlier this year, we raised enough funds to purchase a new Bell 505 helicopter for the LAFD's Air Operations Unit. This replaced one of the two aging Bell 206B light-duty helicopters. Securing this helicopter was one of the most ambitious undertakings the LAFD Foundation has taken on to date. Providing this type of high-quality equipment makes a difference in the work the fire department is able to do.
None of this would have been possible without the support of our donors, board, and staff and I are very grateful for their belief in the work that we do.
Q: When it comes to the LAFD Foundation, what keeps you up at night?
A: Keeping our firefighters and paramedics safe is at the core of our mission and this mission is at the core of our operations as an organization. We are fortunate that our organization has grown significantly in a short amount of time. However, the evolving and inevitably increasing needs of the LAFD will necessitate further growth, expansion, and impact. I am confident in our ability to continue this growth and advance the level of support that we can provide.
Q: What is next for the Foundation?
A: In the last five years or so, the LAFD Foundation has channeled over $19 million back to the LAFD in the form of equipment and technology. My goal is to double this amount over the next five years.
Q: Any words of wisdom that you can share?
A: Again, our first responders are the ones that run into a situation when everyone else is running out. Their heroism cannot be understated. As a community, providing them with the tools and equipment that both protect them and amplify their ability to save others is a worthwhile cause; and a uniting one.