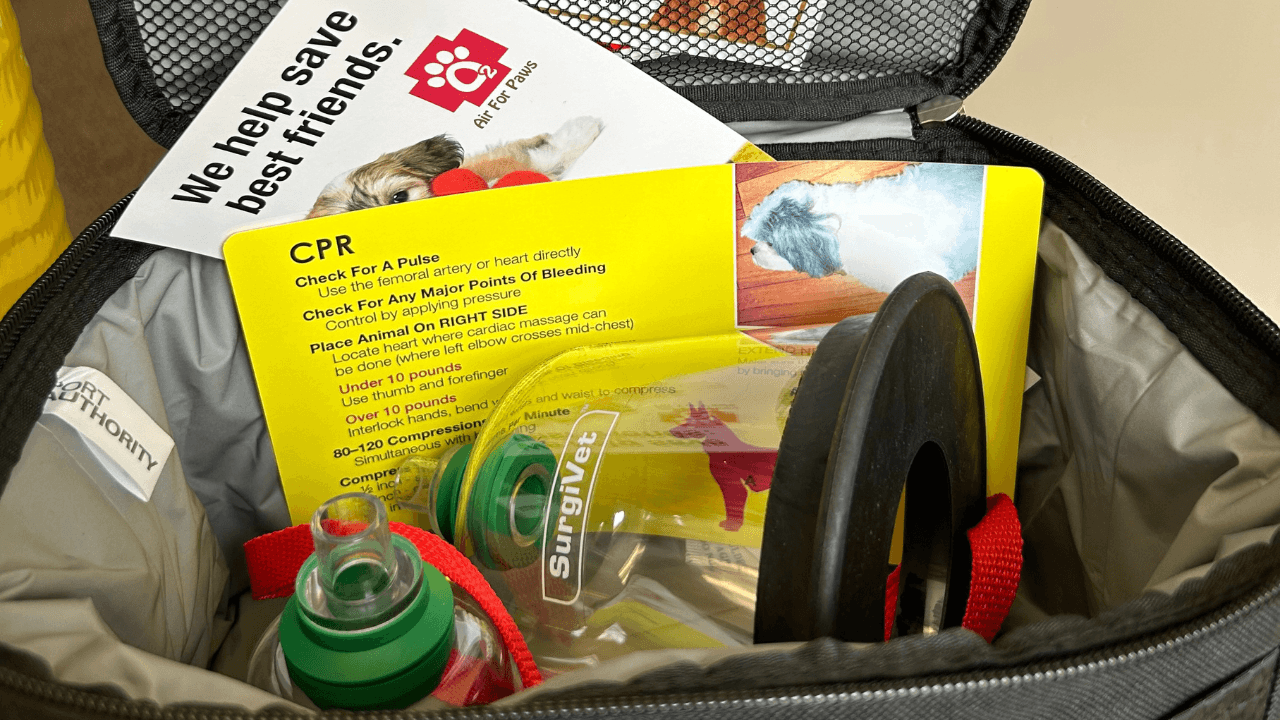 For pet owners, animals are more than just companions; they are cherished members of our families. During emergencies, such as fires or accidents, animals can be exposed to smoke or toxic fumes, leading to respiratory distress. Firefighters and first responders often had limited options to provide proper care for distressed animals when responding to 9-1-1 calls.
Air for Paws, an animal welfare organization, recently made a donation to the Los Angeles Fire Department (LAFD) that will help LAFD members respond to emergencies involving pets. The donation includes a supply of specially designed animal resuscitation kits, each containing oxygen masks tailored to fit animals of all shapes and sizes, from hamsters to large dogs. Air for Paws provided enough kits to equip every fire engine in the city.
The animal resuscitation kits donated by Air for Paws will provide a way for our firefighters to address these situations. These kits are equipped with a range of oxygen masks carefully constructed to fit various animals comfortably and securely. From the tiniest hamsters to large dogs, these specially designed masks ensure that animals in distress receive the essential oxygen they need to recover and stabilize, just like humans do with regular oxygen masks.
"We are thankful to Air for Paws for this thoughtful donation. These kits will enhance our ability to care for pets during emergencies, ensuring that they receive the same level of life-saving attention as any other family member," said LAFD Assistant Chief Amir Caspian.
Special thanks to Air for Paws for providing the LAFD with these life-saving kits.